While tax dollars keep the lights on, the building open, and materials on the shelves, the Library can be so much more.  That's what the Sharon Public Library Foundation does – it helps make a good library a great one – with your contribution!
Are you interested in programming?  Rooms for quiet study, meetings? Children's toys?  Technology?  There is something for everyone to name.  Click here to see our naming opportunities! 
Also check out our signs in front of the current library.  They track donations and thank our generous donors! 
View from corner of Main and School Streets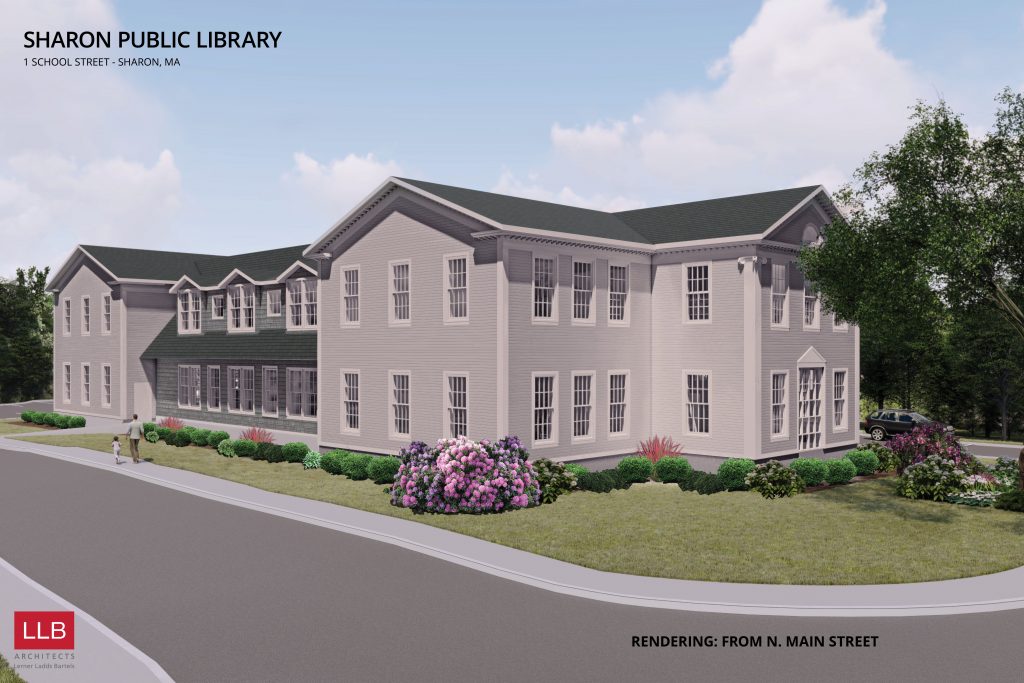 Aerial View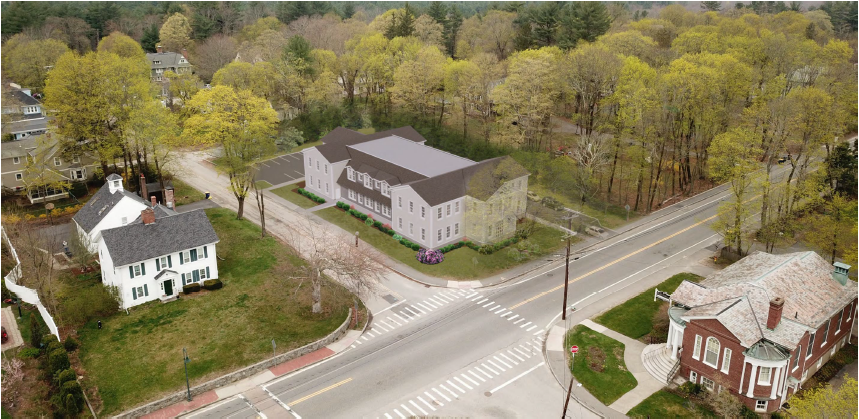 Entrance