A Naming Opportunity* presents a unique chance for individuals, families, and businesses to help write the next chapter in the history of the Sharon Public Library. Become a part of the Library's legacy for generations to come with a Naming Opportunity level gift. Click here for a printable version of this information.
The value assigned to each item is based on visibility or functional importance and may not reflect the actual cost.  For gifts of the following amounts, donors will be recognized for their contributions:
$500,000
Large Community Room
$250,000
Historic Ceremonial Entrance and Foyer  –  Not A

vailable 

$100,000
Main Circulation Area
Adult Fiction Area
Adult Non-Fiction Area
Local History Room  –  Reserved
Entrance Vestibule
$75,000
Teen Center (young adults)
Tween Area (middle school age)
Reading Room
Business Center


Large Meeting Room/English for Speakers of Other Languages (ESOL) Room  –  Reserved




Entrance Lobby – Not Available


Elevator
$50,000
Administrative Offices
Technology Center
Children's Activity Room
Main Circulation Desk
$25,000
Study Room for Sight- and Hearing-Challenged
Quiet Study Room (5) 

–

  

1  Reserved   




Youth Circulation Desk 

–

  Not Available 

$20,000
Community Room Kitchenette
Youth Librarians' Office
$15,000
Children's Picture Book and Easy Reader Area
Teen Media Lab
$10,000
Self Check-out and Holds Area
Staff Lounge
Information Services Office


Teen Maker Space – a place in which people with shared interests, especially in computing or technology, can gather to work on projects while sharing ideas, equipment, and knowledge.  –  Reserved


Tech Services Office
Processing/Donation Room
Mural   –  Reserved  –

 planned to depict three Sharon locations – Moose Hill, playground, Lake Massapoag


Exterior Drop Box
Deborah Sampson Garden
$5,000
AV Room


Children's Story Time Area  –  Reserved  


Copy Room
$2,500
Tables with Comfy Chairs for 2/4 People  – 1 Reserved  
Lectern (2)
$1,000

Bike Rack – Reserved


Outdoor Benches (3)  – 

3 Reserved

$500
Mural Item (sailboat/bird/hiker/playground item)  –  4

Reserv

ed
Community Room Tables
$250
Children's Room Decorative Tiles  –  1 Reserved
$200
Community Room Chairs (120)  – 

2

 Reserved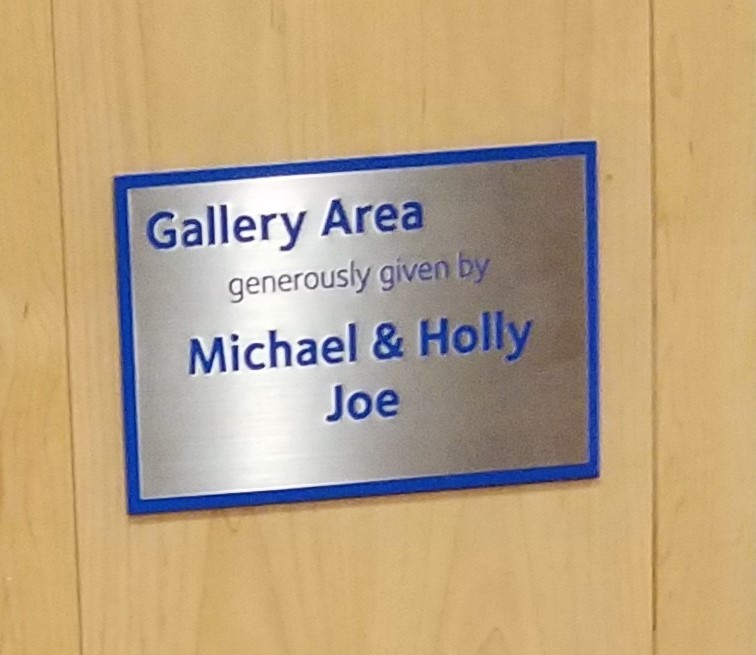 Name Plate at Westwood Public Library
*Proposed names are subject to Board of Library Trustee approval.